Sign up for 10% off!
Please enter a valid email address.
Something went wrong. Please check your entries and try again.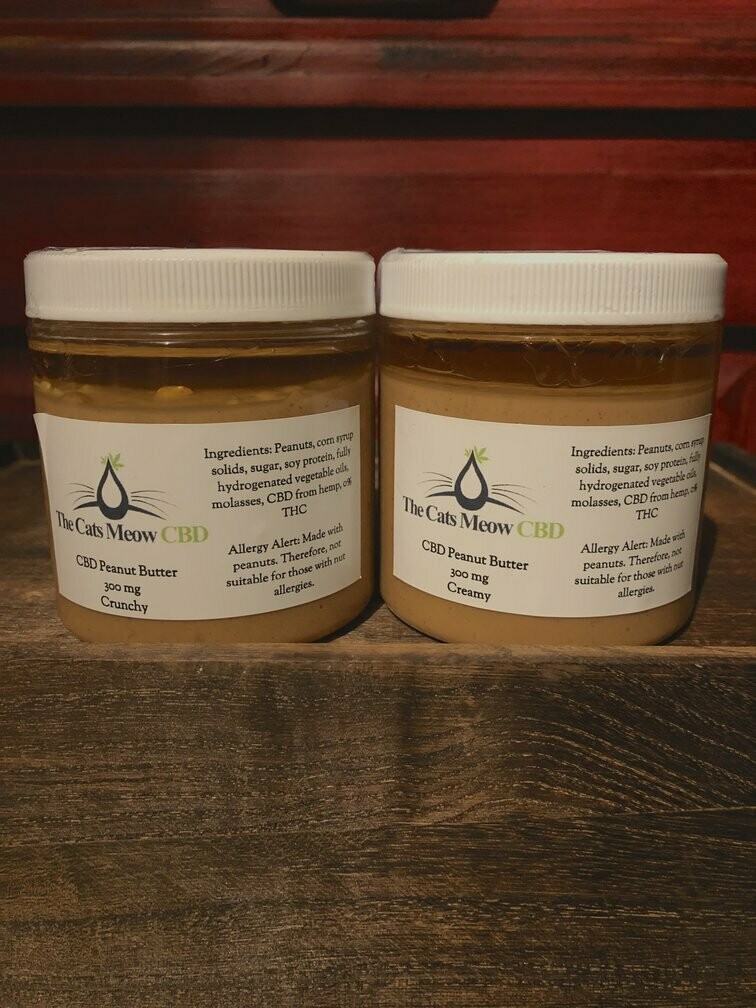 CLEARANCE CBD Peanut Butter
SKU CMPB0300
Product Details
Our CBD Peanut Butter comes in an 8 oz jar infused with 300 mg total of CBD. You can choose between or creamy or crunchy blends. This adds another excellent way to get your daily CBD dosage. High protein with healthy oils, eat it by the spoon, with an apple, celery or spread it on your favorite slice of bread!
All of our products are free of pesticides, solvents and heavy metals. Check out our labwork here.

Allergy Alert: Made with peanuts. Therefore, not suitable for those with nut allergies.
Ingredients:
Peanuts
Corn syrup solids
Sugar
Soy protein
Fully hydrogenated vegetable oils
Molasses
THC Free
Hemp derived CBD
Save this product for later