Sign up for 10% off!
Please enter a valid email address.
Something went wrong. Please check your entries and try again.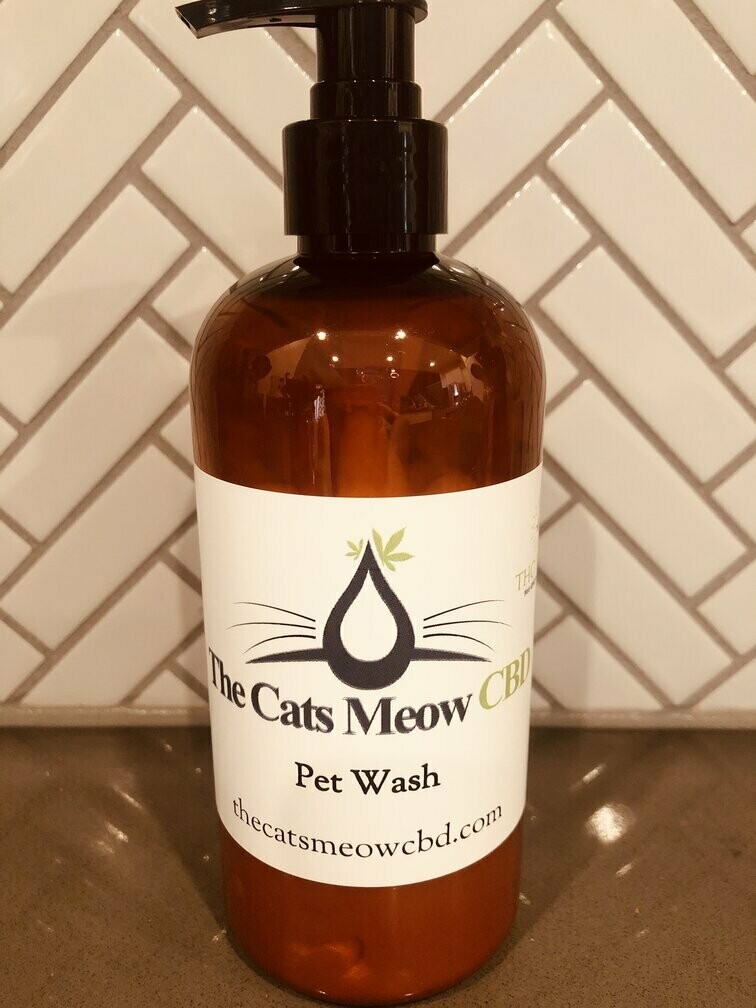 Lavender CBD Pet Wash
SKU CMPS001
Product Details
Pets need non toxic products too! This pet shampoo with Hemp CBD is sure to be a pet owner's favorite. Packed with 200 mg of CBD per bottle, it helps with itching, hot spots, and rashes and can be used as a regular shampoo. This shampoo is balanced so as to be non drying and the lavender scent helps to relax pets during bath time.
Directions: SHAKE WELL. Lather thoroughly into fur and skin. Wash until clean. Rinse.
Ingredients:

Castille Soap
Glycerin
Apple Cider Vinegar
Xanthan Gum
CBD derived from Hemp
Save this product for later